Inclined World
Ford Motor Company
A fantastic city was imagined to promote a car with a fantastic feature.
_

Ecosport was recognized as an off-road car among Brazilian consumers.
With the SUV market in Brazil becoming more and more competitive over time,
Ford had to do something to change this perception.

The task was to promote the new Ecosport as an urban car.

To do that, we had to explore the Hill Launch Assist, an important asset for automatic cars in the city.
From this task, we created a film that shows a curious city where the streets are flat, but all the rest is inclined.

Ultimately, you realize this is the effect of driving an Ecosport with Hill Launch Assist.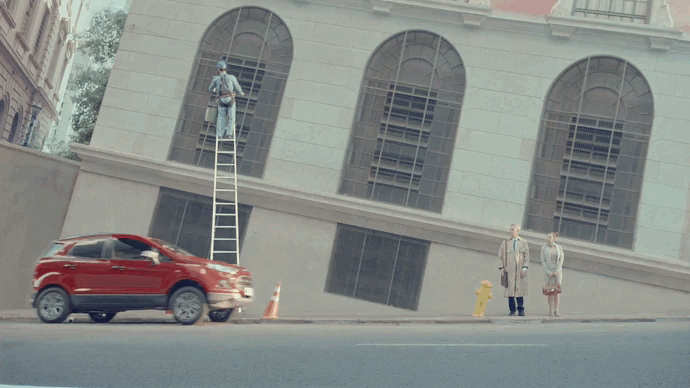 In addition to the commercial, we also created a new interaction on the Ford website, making the Ecosport inclined.